Hello everyone!
First of all, I'm sorry I have been so MIA on the blog as of lately, I've been dealing with some health related issues these past few months that have really taken me down energy & productivity wise. (No need to worry, I'm all good!)
With that being said, lets dive right in!
I freaking love fall. Who doesn't at this point? comfort and affordability have always been my top priority in shopping for clothes, and as much as I would love to look amazing all the time I will not sacrifice comfort to do so! I have been searching around all my favorite places for new fall fashion loot to share with you.
First shopping stop is from one of my all-time favorites, the one and only missguided.com. They always have 50% off sales and their prodicts are super high quality.
Pictured left is the gray oversized borg jacket ($67), a comfortable must have for someone who loves soft cozy sweaters like I do. There are many more expensive alternatives from brands like Patagonia and Colombia, but why spend all that extra dime?
https://www.missguidedus.com/oversized-grey-borg-zip-through-jacket-10105185
Pictured right is the black oversized basic sweater dress ($27), I love this item because wearing leggings as pants is fully my jam in the fall, and a sweater dress like this is not only ultra-comfortable but super easy to style in any way.
https://www.missguidedus.com/black-oversized-basic-sweater-dress-10115938
Next stop? The classic, American Eagle. While their pants may not be for me, lets talk sweaters. Their sweaters are ~incredibly~ soft and long lasting, the priced are medium range but they are always having amazing sales, especially through their app.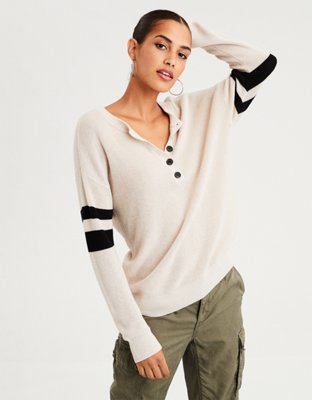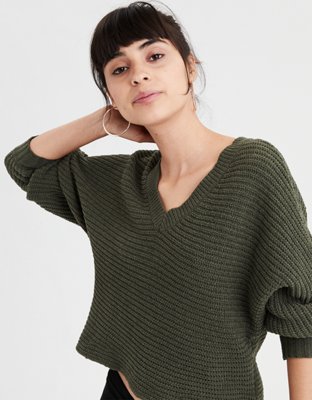 Pictured left is the varsity stripe henley ($30) , I personally love the henley style and I think it screams fall, a definite must for any fall wardrobe.
https://www.ae.com/women-ae-varsity-stripe-henley-pullover-sweater-cream/web/s-prod/0344_8286_106?cm=sUS-cUSD&catId=cat7040065
Pictured right is the cropped Chenille pullover sweater($39.95), now if you are like me and wear a lot of high waist pants/bottoms and still want to show it off in the cold weather you are gonna need some cropped sweaters! and what is more fall than knit?
Shall we talk shoes? I think we should. I don't think there is a soul around who enjoys a soggy foot.
Pictured left is a bit of a splurge and a brand most will know, but I'm here to tell  you that the hunter boots are so worth it ($100-$200). I don't say that about many expensive things. These bad boys will last forever especially when taken care of, and they will not leak a single bit. You can find hunter boots many places but Nordstrom Rack always has awesome deals on these, as well as outlets near holiday times.
https://www.nordstromrack.com/shop/product/2140555/hunter-balmoral-sovereign-waterproof-boots?color=DK%20OLIVE
Pictured right are tan heeled booties with a small lace up section from a fan favorite store, Target. These bad boys will only run you about $35, and they are so adorable. The heel isn't to high for clutsy tall people like myself, and felt is huge as a material for fall.
https://www.target.com/p/women-s-lucia-microsuede-lace-up-heeled-ankle-booties-universal-thread-153/-/A-53339844?preselect=53318475#lnk=sametab
Do you love these fall styles? What are some of your staple closet pieces?
Ill be back with all sorts of new content ~consistently~ soon, I promise!
Much love as always,
-S.